Many organizations experience a continuous pressure to increase performance, readiness and adaptability of technical systems, while simultaneously minimizing the total cost of ownership. There is broad consensus both on the importance of Life cycle management and on its main objective – cost effectiveness throughout the system life cycle. Clearly, the challenge lies not in defining the goal, but in reaching it.
Making Well-informed Decisions
Systecon's approach to Analytical LCM is a way to ensure that decisions are made by means of solid decision support, where state-of-the-art analytics provides enhanced and aggregated knowledge based on the latest and best information available.
Our Holistic Concept Gives You the Information You Need
Properly applied, Systecon's analytical approach to LCM puts relevant and reliable predictions and consequence analysis at the fingertips of the decision makers, for each major decision during the system life cycle. Costs, resource utilization, bottlenecks and readiness of a system fleet over time, for different scenarios, can be predicted, analyzed and acted upon.
The impact of changes to planned operations, the technical system design, or the support system can be evaluated and mitigated. Ultimately, the aim is to facilitate a seamless integrated loop of information gathering, analyis, decision making and implementation.
Three Essential Cornerstones for Success
To succeed, truly implement and get the full benefit of LCM, three equally important cornerstones must be put in place: Management Strategy, Information Management and Analytical Capability.

Neither of the cornerstones should be ignored, nor overly emphasized. For example, it is not enough to gather vast amounts of data in an ERP-system without having a management strategy to determinate how it will be utilized, and an analysis capability that can turn it into usable information. Correspondingly, it is also not enough to follow all the checklists in an LCM-standard when lacking the analytics capabilities, management commitment, or processes for how it will influence decisions.
 
Management Strategy
Decision makers, program managers and other managers involved in decisions regarding the system fleet need to understand and recognize the importance and key principles of LCM, along with its possibilities and objectives. Based on these principles, plans, processes and standards should be put in place to provide structure and methodology, and define how LCM will be a main consideration at all key decision points.
The goal is to enable the organization as a whole to understand, embrace and apply LCM in a way that makes it a natural part of all major decisions regarding the systems fleet, its operation and its maintenance, whether it regards changing the brand of oil-filters or replacing of the whole fleet.
Learn more about Management Strategy
Analytical Capability
Decision making is often based on attempts to predict the potential consequences of the alternatives at hand. In LCM specifically, focus typically lies on predicting the impact a decision may have on performance and cost.
Surprisingly often, given the stakes and costs involved, major decisions are based on gut feeling alone, or on quick, rudimentary analyses. Effective and proactive LCM requires the capability to analyze and evaluate alternatives and to optimize solutions for cost effectiveness.
Opus Suite is an ideal software tool for such analyses, allowing for appropriate knowledge, skills and methods to be established and utilized.
Learn more about Analytical Capability
Information Management
Access to valid information regarding the technical systems, their operation and their support is essential for cultivating good decision-making capabilities.
Information Management is required to ensure that the right information is gathered, structured, and stored in an accessible manner, to facilitate relevant and reliable analysis and decision support in all phases of the system lifecycle.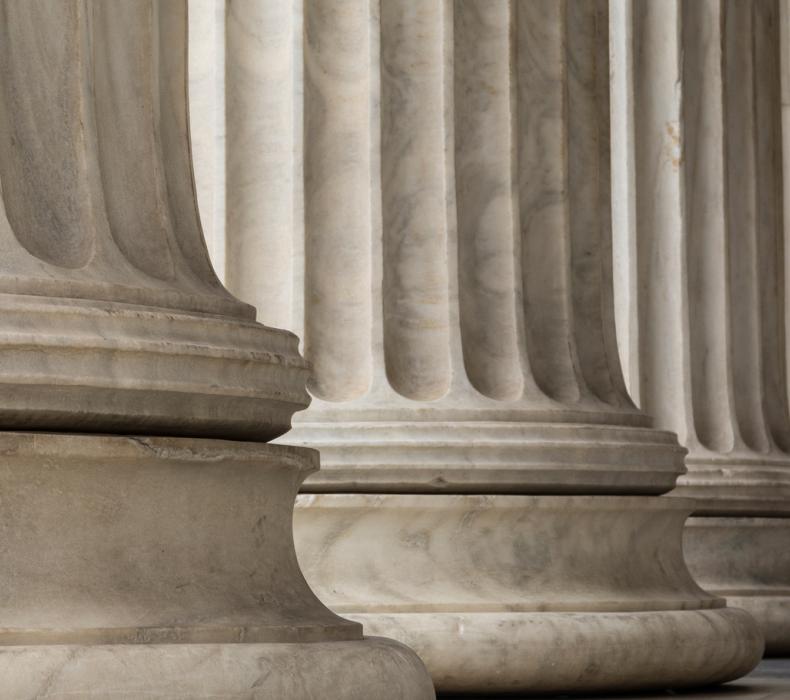 Put your cornerstones firmly in place!
Please contact us to discuss benefits and requirements for analytical LCM in your program. We will be happy to provide recommendations for how to move from theory to practice with the three cornerstones in mind, and thereby building a long term capability for proactive and effective Life Cycle Management.