DSEI London 2023
Welcome to Systecon and the Swedish Pavilion booth #H7-232 at DSEI London 12-15 September 2023, where you can connect the defence and security industry including industry, military, and government from over 70 countries. We look forward to meeting our customers and contacts and establishing new relationships in the defense community.

Book your meeting with our specialists to discuss real-life use cases of analysis-driven LCM and the impact on availability and mission readiness. If you are in London, welcome to our stand for a coffee, a chat on cost-effective life cycle management, and a brief update on the latest and greatest capabilities in our world-leading Opus Suite software. You will find us at booth #H7-232.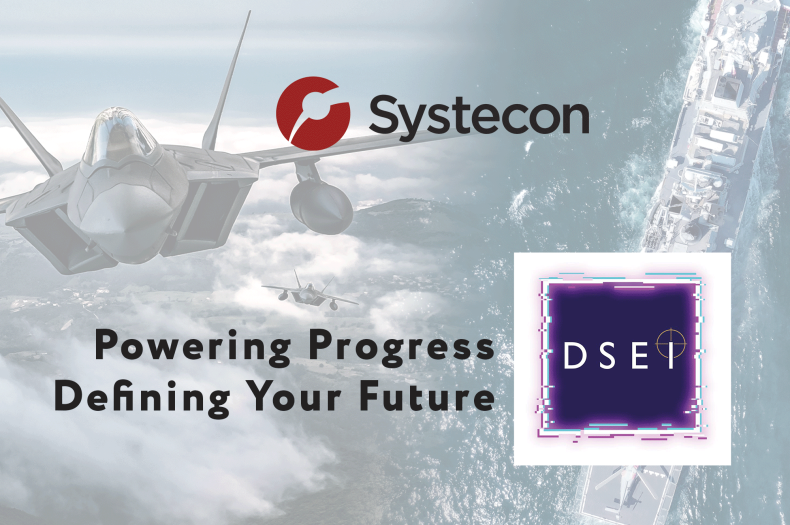 Book your meeting with Systecon, #H7-232 at the Swedish Pavilion!
Join the Systecon team and experience the power of data-driven readiness and affordability, enabling the entire organization to maximize mission capability and readiness and make knowledge-based decisions.
Taking place 12-15 September 2023 in London, DSEI provides a unique platform for the entire defence community to innovate, partner, and share knowledge under one roof across four days. It brings the global defence and security sector together with over 1,000 defence and security suppliers covering sectors including Aerospace, Land, Naval, Security, Joint, Future Tech, Manufacturing, Medical, and Space showcasing the latest equipment and systems. DSEI 2023 Theme - Achieving an Integrated Force, highlighting the pertinence of integrating across the five operational domains of Air, Cyber, electromagnetic activities (CEMA), Land, Sea, and Space. 
Join the Systecon team at the Swedish Pavilion, stand H7-232 to discuss real-life use cases of analysis-driven LCM and how it can impact availability and mission readiness. Gain insights into innovative approaches, tap into our expertise in optimizing Life Cycle Management projects, benefit from proven methods and our Opus Suite software, and connect with industry leaders to address specific air, space, land, and cyber challenges of today. 
 
1. Optimization of Complex Life Cycle Management Projects: Systecon, along with our Opus Suite of tools, has successfully optimized complex Life Cycle Management projects in over 20 countries worldwide. You can benefit from the expertise and track record of solving complex problems for many defence forces, including the UK MoD, Department of Defense (DoD), and various major defence industry players around the Globe.
 
2. Proven Methods and Proprietary Opus Suite Software: Systecon relies on methods that have been tested and refined over 40 years, providing reliable and effective analyses. Our Opus Suite software, a global market-leading tool, enables efficient operations, controlled costs, and fact-based decision-making for customers. 
Decision support and analytical capabilities are more critical than ever with UK and many other nations currently scaling up defense capabilities and readiness. Why not meet our team and experience our latest innovations and application areas, including:
Simulation of Mission Capability and Mission Success over time
Spares Optimization
Optimization of support kits for deployed operations
Maintenance planning for optimal use of the annual budget
LCC-based procurement of defense systems
PBL support contract design
Integration with LSAR databases (S3000L, 1388, etc.)
So, please feel free to book some time to meet the Systecon team, secure your personal product demo, or just drop in to say hello!
 
About DSEI 2023
DSEI is back with its biggest edition yet – surpassing pre-pandemic attendance and exhibition size levels. DSEI represents the entire supply chain on an unrivaled scale. Engage with over 1,000 defence and security suppliers – including all the major prime manufacturers plus more than 100 new exhibitors and SMEs. 
The event will also host daily showcases and demos plus an unparalleled content programme featuring keynote addresses from top defence officials and military figureheads and eight seminar theatres featuring MOD-led content.
Don't miss out on enhancing your organisation and creating valuable new connections: https://www.dsei.co.uk/
Event info
Date
12 - 15 September 2023
Booth Number
H7-232, Swedish Pavilion