Join Systecon at 18th NATO LCM Conference & Exhibition
As NATO and its members and allies rise to the challenge of the new security situation in Europe, lifecycle management has a key role to play. Join Systecon at the conference in Brussels. Our experts will talk about "Life Cycle Management in a Changing World - Ramping up - Delivering Volume, Speed and Innovation with LCM" and you can meet Systecon representatives at the exhibition. Warm welcome.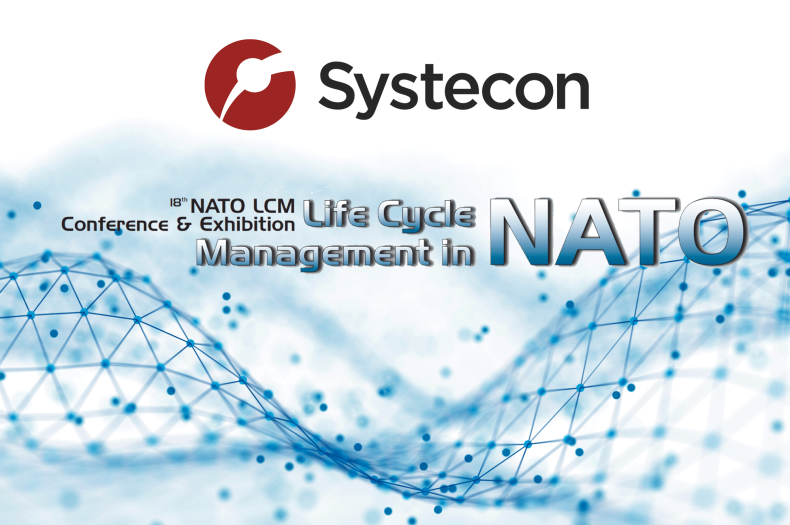 Join Systecon's presentation and visit our team at the exhibition. 
Systecon on the Agenda: 
Date: Tuesday, 24 January 2023
Time: 15.45 - 16.15 CEST
Speakers: Axel Nyberg and Oskar Tengö, Systecon, Stockholm, Sweden
Title: Ramping up Capability, Readiness and Mission Effectiveness with Analysis-Driven LCM and Metaheuristic Optimisation 
The presentation will include a high-level review of different analytical approaches in LCM, and the decision support they provide. Special focus will be on new groundbreaking tactical optimization capabilities facilitated by metaheuristics and simulation, that enables us to maximize mission capability and ensure mission success for any deployment, by optimizing resources, spare parts and systems
---
About the Conference
Russia's invasion of Ukraine, and increasing tensions elsewhere in the world, have urged increased requirements for new capabilities, and developing existing ones. Meanwhile, supply chains still suffering from post-COVID strain are seeing further disruption. There is now a new emphasis on life cycle management, with NATO and member nations urgently looking to scale up defence capability and mission readiness.
We are proud that Systecon experts has been invited to present, exhibit, and to meet up with LCM professionals from NATO organizations and agencies, from defence forces of member and partner nations, and representatives from across the industry.
As NATO and its members and allies rise to the challenge of the new security situation in Europe, lifecycle management has a key role to play. Balancing the twin objectives of readiness and affordability has a different emphasis now than it did a few years ago. While long term cost effectiveness may not logically seem as essential with growing defence budgets, it is quite the opposite. Properly applied, LCM can ensure that the significant investments of taxpayer´s money that most nations are looking to make - in existing and new defence systems and their support solutions - will result in greater cost effectiveness in defence capabilities, readiness, responsiveness, and deterrence for many years to come. 
Systecon´s analysis-driven LCM approach and Opus Suite's analysis capabilities are contributing towards these efforts and to new and innovative solutions. We are honoured to contribute strategic and tactical analysis capabilities as Opus Suite is used by the defence forces of 12 of the 15 NATO members with the biggest defence spending, and most of the prime suppliers.
The annual NATO LCM Conference in Brussels - offering many good discussions, presentations, and insights - provides a platform to present new developments, lessons learned, and achievements made in dedicated areas. The event will again be organised in cooperation with the NATO Life Cycle Management Group (AC/327) and be combined with a small exhibition with Systecon as one of the few exhibitors, showcasing our analysis-driven Opus Suite LCM solution. 
The 18th NATO LCM Conference aims for presenting innovative approaches and concepts in support of effective materiel management. In addition to specialist presentations and papers the conference will provide ample opportunity for the exchange of information between and among experts, programme managers and decision makers from the nations' armed forces, defence administration and industry.
In cooperation with the NATO Life Cycle Management Group (LCMG or AC/327) and supported by the NATO Industrial Advisory Group's (NIAG) Industrial Interface Group (NIIG) and the German CALS Forum (CFD)
Event info
Date
24 - 25 January 2023
Location
Brussels, Park Inn by Radisson Brussels Airport